LAZADA is set again to surge shoppers to participate in the the grandest sale of the year. With their annual tradition of month-long mega sale, the biggest online shopping mall in South-east Asia will break the internet to provide its shoppers the best online buying experience.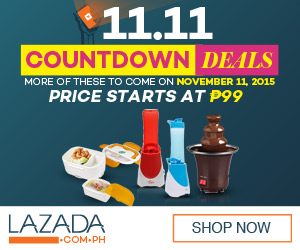 In this event, online consumers of this site are encourage to engage and participate with the following perks and activities: big discounts, flash sales, category deals, international deals, brand & partners showcase and social game to enjoy. This event will be known as 11/11 to 12/12 Online Revolution.
This event will start its opening Mega Day on November 11 at exactly 11:11 am until its Mega Sale Finale on December 12 at 12mindight. During the 1 month of Online Revolution & Deals, online shoppers may take advantage on hot deals and hourly flash sales when they visit LAZADA website or use the ever-growing LAZADA Mobile App.